David's last blog, (sniff)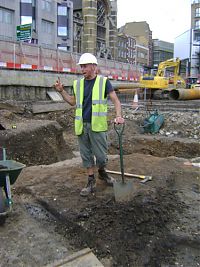 Even though this is my last blog ever, (and I really mean that). I still can't think of anything of any great relevance to say. Other than that I've had a really good time here, I love London, and the people are great. It's been a very rewarding experience working with the L-P team, an adventure in more ways than one, and a shame to leave. I suppose my blogs have been more photographic really.
And a few of the photographs have been mine on this site, I am rather pleased to admit, for better or worse.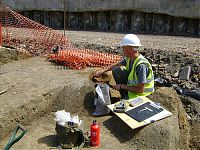 Pictures of the people on this site, the odd things I have seen (pigeon in a cup), even some creative pictures, oh and of course the archaeology. Some pretty interesting stuff too!
Love and hugs David.